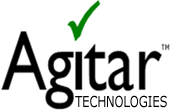 McCabe Software Acquires Agitar
Two Software Quality Innovators Join Forces
CRANSTON, RI - McCabe Software announced today that they have acquired substantially all of the assets of Mountain View, CA based Agitar Software, Inc., makers of award-winning software test automation solutions. McCabe's and Agitar's tools are used by sophisticated developers and testers at Fortune 500 companies, and by leading defense, aerospace, and technology companies around the globe.
"Agitar has won a multitude of industry and technology awards over the years and the company has a passionate following in the marketplace, particularly in agile development circles," says David Belhumeur, McCabe's CEO. "McCabe has always kept on eye on Agitar because our products are complementary and we have many customers in common. With our 30+ year track record, McCabe is the perfect home for Agitar, whose customers will continue to enjoy uninterrupted product support, customer service, and innovative engineering, enhanced by the resources that McCabe Software brings to the table."
"Agitar's and McCabe's customers have a strong need to develop bug free software and a thirst for world class tools to reduce costs and improve quality", says Ken Pereira, McCabe's President, "and there is a consensus in the industry that the Agitar technology successfully delivers on those goals in both the traditional and agile software development arenas."
The Agitar technology is the result of over $35 million of investment by the previous owners who decided in April to place Agitar in a trust so that a transaction such as this acquisition could be consummated to drive the company forward in a non venture-funded environment.
"We have the good fortune of acquiring not only industry-leading, cutting edge technology but also acquiring the experience and expertise of existing Agitar personnel. They know the market quite well, have an exhaustive understanding of the technology, and an unmatched ability to support it," says Dale Brenneman, McCabe's VP of Technology.
About McCabe Software, Inc.
McCabe Software has provided Software Quality Management and Configuration Management solutions worldwide for over 30 years. "McCabe IQ" analyzes the quality and test coverage of critical applications, utilizing a comprehensive set of software metrics including the McCabe-authored Cyclomatic Complexity metric. "McCabe CM" is the only Software Change and Configuration Management solution to utilize "integrated difference" technology. McCabe Software has offices in the United States and distribution worldwide, and can be found on the web at www.mccabe.com.
About Agitar Technologies, Inc.
Agitar Technologies enables the enterprise to release Java applications faster, reduce the cost of bugs, and more easily change both new and legacy applications to meet changing business needs. The "AgitarOne" product family enables software teams to create, use, and manage the extensive set of unit tests needed to be truly agile. Customers have cut by 50% the staff time needed to maintain and enhance old applications, released new ones 30% faster with fewer bugs, and cut by 90% the cost of finding and fixing bugs after releasing applications to users. Agitar Technologies is a privately-held company headquartered in Cranston, RI. For more information visit www.agitar.com.
For more information or to schedule an interview, contact:
Jon Palmisano - 401-572-3100


McCabe e-Blast delivers the latest product, company and event information right to your e-mail box.